InterCeramic® USA Tile Photos
About InterCeramic® USA Tile
Interceramic's tradition of excellence began in Mexico, where it was established in 1979. High-quality products and services powered the company's 1988 expansion into Dallas, Texas, which was subsequently followed by retail/wholesale stores in the Dallas, El Paso, and San Antonio areas. By coupling products manufactured by Interceramic with a collection of imported tiles from around the world, we developed a unique operation among American ceramic tile distributors.

This approach to tile distribution proved popular and allowed us to expand our system rapidly, covering the majority of Texas (including the Houston, Austin and Fort Worth areas) and opening in the busy Atlanta, Georgia area. From there, we focused our efforts on growing to the west of Texas, starting with Phoenix (including a satellite store in Scottsdale) and Las Vegas. To fill in the gaps and provide logistical continuity, we opened new locations in Albuquerque, Tulsa, and Oklahoma City. After that came state-of-the-art facilities in McAllen, Texas, Denver, San Diego, Sacramento, Anaheim and Manteca, California, which also function as a distribution depot for our western warehouses. Most recently, we've opened new locations in Salt Lake City and Fresno to further enhance our presence in the western U.S.

Today, Interceramic operations include: eight manufacturing plants in four state-of-the-art facilities in Mexico and the U.S.; twenty-five company-owned design and distribution centers throughout the U.S.; over 200 franchise stores throughout Mexico; and over 180 independent distributor locations in the U.S. and Canada.

By combining the world's finest imported ceramic tile, porcelain, glass tile and natural stone with our own wide range of floor and wall tile, Interceramic has become a premier distributor of tile, stone and related products in North America.

As we meet emerging consumer needs by offering more porcelain tile, glass tile and mosaics along with one of the industry's largest selections of natural stone, Interceramic's tradition of excellence continues to grow.
Nobody offers a larger selection of ceramic, porcelain, glass and natural stone products than Interceramic Tile & Stone Gallery. Combined with our allied products, Interceramic Tile & Stone Gallery is the one source for all your tile installation needs.
---
---
Featured Products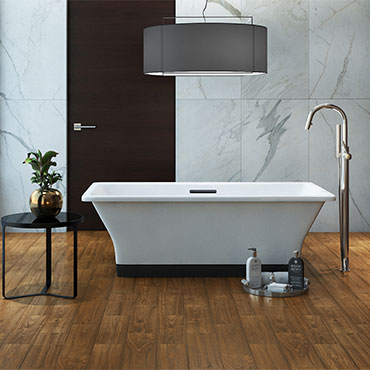 InterCeramic® USA Tile
Wood Trails, a high-density ceramic tile, is a beautiful wood inspired collection, offering a range of colors to suit any design style. The four colors cover the spectrum of popular and trendy colors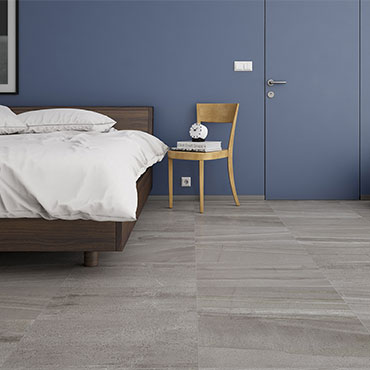 InterCeramic® USA Tile
Montpellier, a high-density ceramic tile, brings stunning marble design to ceramic tile. Montpellier reinvents the subtle veining and natural color variation found in marble.